NuWELL

Online Counseling

Brings

Christian Mental Healthcare

into Your Church Setting.
Our T.H.R.I.V.E. model puts Christ at the center of your mental healthcare journey.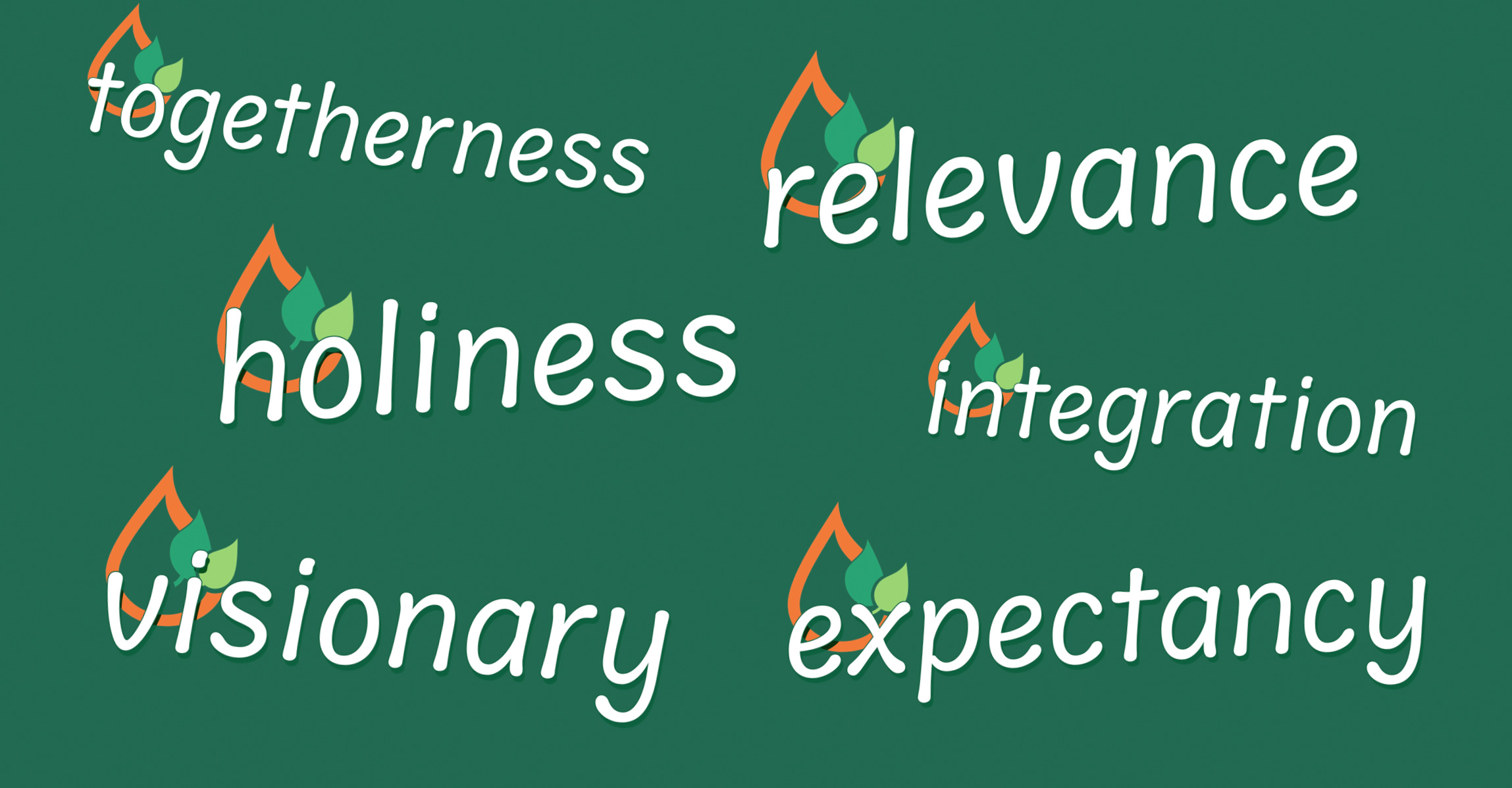 There are dozens of easy options for online counseling, but working with NuWELL is a significant personal & spiritual commitment.
Please take a moment to watch our videos & decide whether NuWELL is the right fit.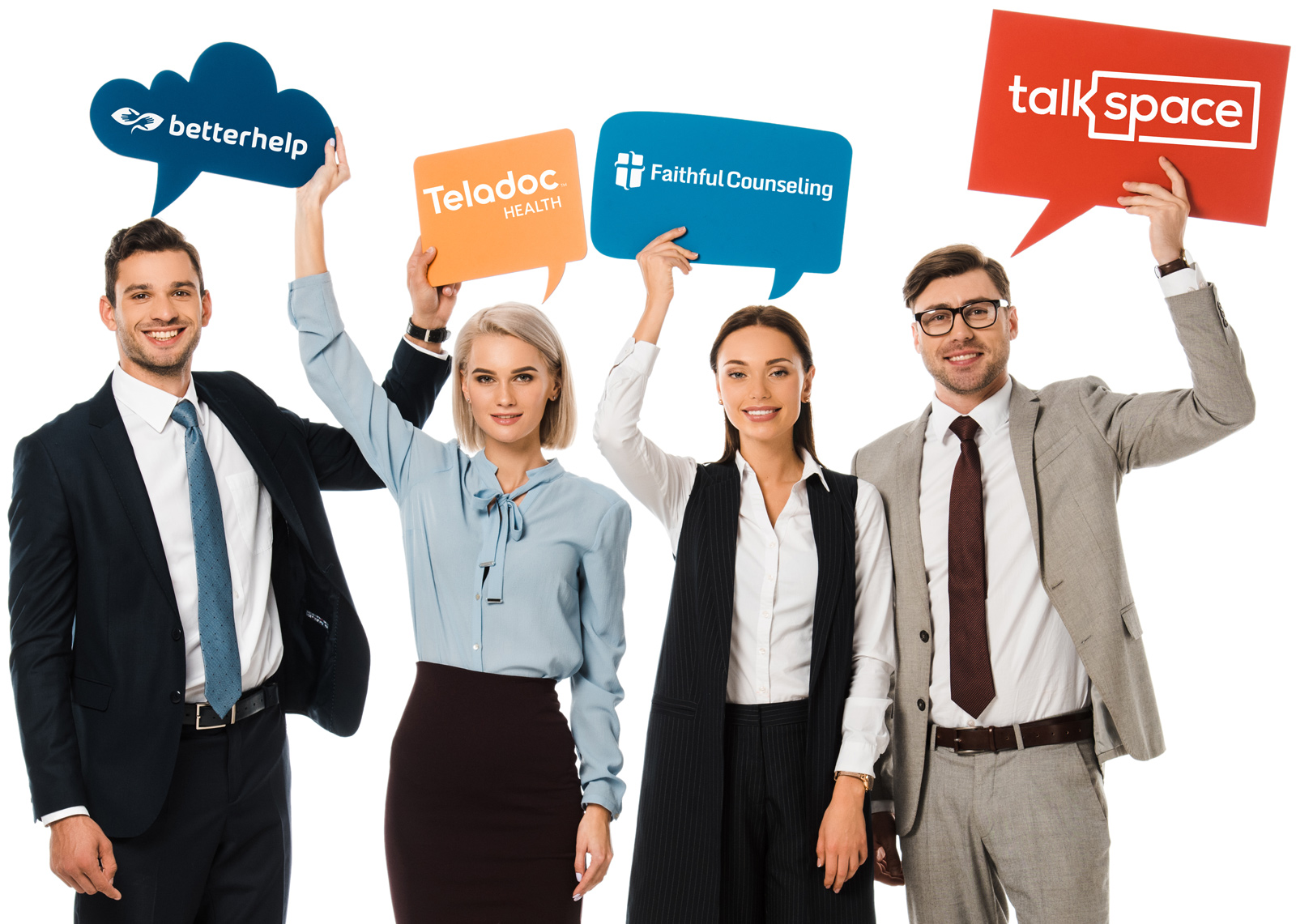 Online Christian Counseling


We were not created to be alone. Imagine connecting with a counselor who walks with you through your hurt and healing. What if you had the tools to develop thriving relationships?


The pursuit of happiness – it's the American dream. What happens when you get there, and it disappears? Because it will. Together we'll explore holiness – God's dream for you.


Your life is not a cookie. Cookie-cutter counseling will always leave you feeling empty. Your life is unique, and our Christian counseling is tailored around you and your needs.


You deserve counseling that addresses all of you – not just part of you. NuWell Christian counseling provides holistic care so that your fractured Self can be whole again.


What would you do if you couldn't fail? Who would you become if you made God-sized goals rather than man-sized goals? Let us help you discern God's vision for you.


God is entirely and flawlessly faithful. He shows up. Every. Single. Time. How would you be different if you expected this from God in all of your decisions? Ready to THRIVE?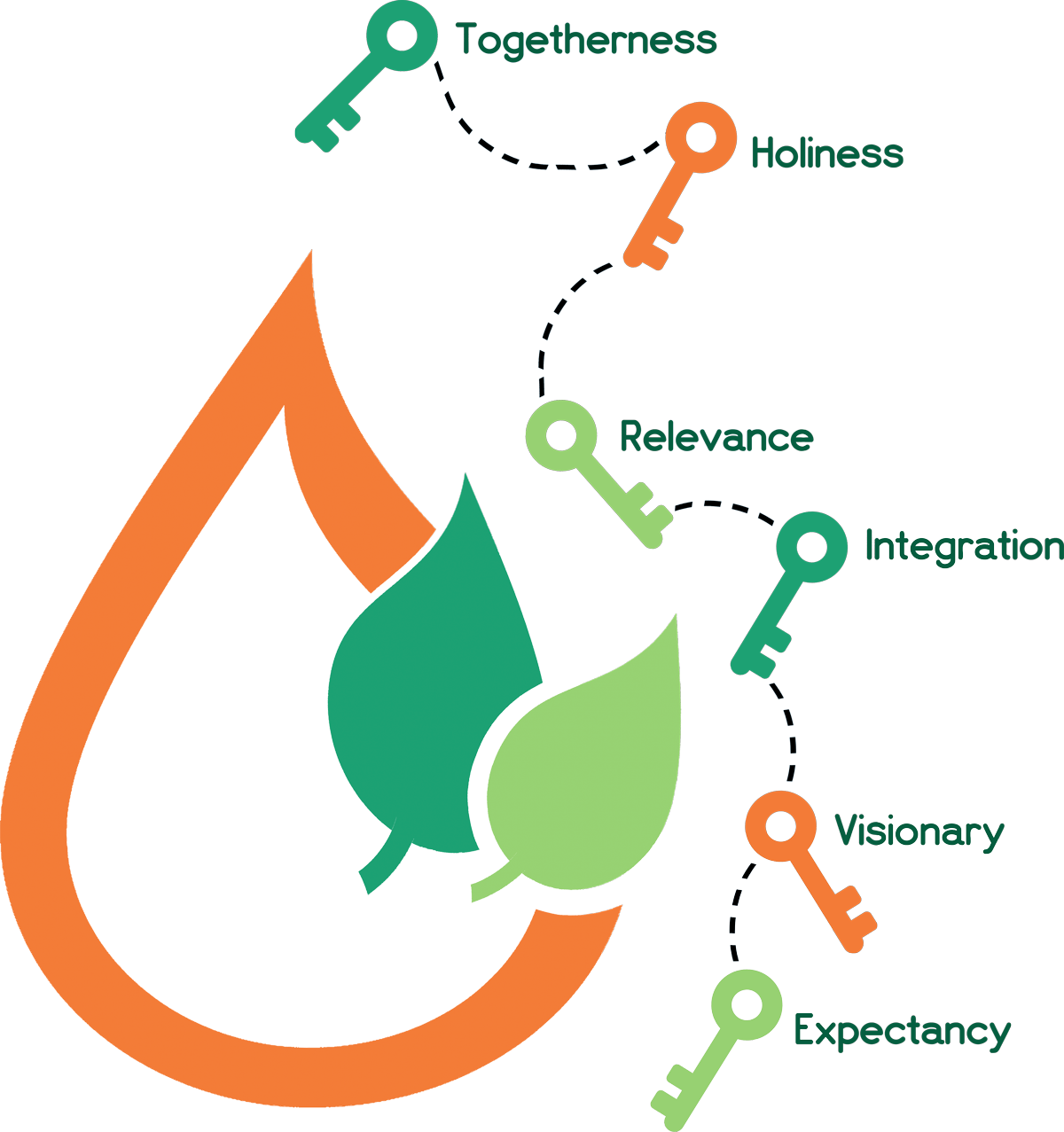 No matter your struggle there's always someone here for you.
Our Remarkable Team



Read Bio
Executive Director and Founder, Licensed Professional Counselor, Therapeutic Parent Coach – TBCP Program, Certified Splankna Trauma Therapist, and Trainer
After receiving a master's degree in Education and working with troubled youth for several years, Steve returned to school and completed a master's degree in Marriage and Family Therapy at Duquesne University. Stephen is a licensed professional counselor in the state of Pennsylvania. Since 1997, he has been helping children, adolescents, and adults suffering with many different issues. Steve works through various treatment modalities including Attachment-Based Therapy and Splankna (mind and body trauma therapy). He specializes in working with hurting families including those who have foster, adopted, or traumatized children.
Steve is the founder and director of our Trauma-Based Christian Parenting program. As an expert in Attachment Therapy and parenting, he has put together this Christ-Centered program to help families who are stuck in the same old failed patterns, and helps them to not just survive but to THRIVE as a family.
Steve is available to see clients in North Huntingdon on Monday, Wednesday, Thursday, and Friday. He also does online and phone therapeutic parent coaching and consultation. He accepts most major insurance plans. Call the office for confirmation of coverage.
Read Bio
Author, Counselor, Coach
Crea is a Licensed Clinical Pastoral Counselor and Senior Pastor with 34 years of experience in counseling and coaching. He received his Doctoral Degree from Summit Bible College. He uses God's Word as the foundation of all his therapy while teaching how God designed our brains and emotions to work. He and his wife have pastored five churches.
Crea is also a published author (Christianity Outside The Box, Three Keys To Real Victory) and speaker, teaching people that God has designed them to THRIVE, not just survive. Crea's style of counseling is very relaxed and approachable, with many people saying, this was so much more enjoyable than I thought counseling would be.
Crea is also a corporate chaplain meeting with hundreds of people weekly in the corporate world. He has been married for 36 years and has two amazing daughters and a Goldendoodle.
Read Bio
Certified Prepare/Enrich Facilitator, Counselor, Coach, Speaker
Aki is a relationship coach and counselor with 15+ years of experience, providing individuals, married couples, and those preparing for marriage with insights that focus on couples' strength assessments, communication, conflict resolution, finances, family of origin examinations, and intimacy. He received his Master of Arts in human services counseling with an emphasis in marriage and family therapy from Liberty University. He relies heavily on biblical truths to support the practical and clinical guidance he offers his clients.
Married for 18 years, Aki and his wife are the proud parents of two beautiful children. He and his wife are ordained deacons at his local church, where he has led numerous marriage mentoring and enrichment groups. Aki has played a role in creating Christlike maleness education and programming. His primary passions are revealing God's purpose for marriage and His desire for Godly men to lead Christian households.
Aki is also a published author with more than 20 years of experience in the managing, brokering, and coaching of relationships for corporations in the experiential marketing, beverage, real estate, and finance industries. His book, The Spider Web Philosophy: Catch Your Dreams, seeks to open the minds of readers to the direct correlation between the quality of our relationships and our quality of life; it provides strategies to greatly improve both. The theme of the book is also a model for our THRIVE coaching program created by our founder, Steve Luther.
Aki was previously the co-host and co-producer of Called to THRIVE Radio, which aired locally in Pittsburgh on WPIT, 730 AM and 96.5 FM, on Saturday mornings at 8:30 am. He has also been a consistent contributor to several Christian magazines, lifestyle blogs, and nationally syndicated radio programs as a faith-based marriage and relationship expert.
Read Bio
Counselor
James Johnson is a son of God, a husband, a father, a step-father, and a student. He is currently in the last semester of his Master of Divinity at The Southern Baptist Theological Seminary. After graduating with his undergrad from Middle Tennessee State University with a degree in Mass Communications, James built a successful career in the television industry as a video engineer. Turning away from a sinful lifestyle that encompassed that career James followed a calling to gain his M.Div in Biblical Counseling.
James' life experiences and calling have him positioned to help men become better fathers and disciples. James' style is one of laid-back conversation. His goal is to listen well and provide a Biblical framework on how to view the struggles that life has presented in the lives of those that God has placed in his path.
Read Bio
Life Coach & Inner Healing
Aimee holds a bachelor's degree in child development from Purdue University, along with a master's degree in Marriage and Family therapy from Indiana University. She is a Myers-Briggs personality practitioner as well as a Life Coach with training in inner healing. Aimee believes that if everyone pressed into a deeper level of healing, freely embracing who Jesus created them to be, the world would be a much better place.
Walking with courageous clients and holding space for them as they discover their voice on the journey towards healing is one of Aimee's greatest passions. After coming out of a spiritually abusive organization, Aimee fought hard along her own healing journey. She found that clinging to Jesus, choosing forgiveness, and walking with others who have had similar trauma, along with other healing tools, facilitates the trek towards overcoming. Every healing journey looks differently as spiritual abuse victims do the difficult work of becoming survivors who transform into overcomers.
By providing a safe space for support, learning, and community in addition to facilitating conferences for those who have by affected by spiritual abuse, Aimee hopes to instill the truth that you are not alone. Part of healing is learning what healthy spirituality and community look like. Another part is discovering what is getting in the way of truly overcoming. Aimee would be honored to partner with you on your journey to overcoming.
Aimee and her husband of more than 22 years reside in Ohio with their three teenage children. She loves hiking, trying new cuisines, experiencing new cultures, and worshiping Jesus.
Read Bio
Counselor, Certified Life Coach
Sarah is a graduate of Crown College with a Master of Arts in Counseling and is a Certified Life Coach through ICF (International Coaching Federation).
Sarah has worked with children and adolescents since 2003 in various roles including teacher, youth group leader, mentor, basketball coach, Resident Assistant, Behavioral Assistant, life coach, and counselor.
Sarah has cross-cultural experience, having lived mostly overseas from 2009-2017. She initially worked in Venezuela through an organization called NICS (Network of International Christian Schools) and then through the Christian and Missionary Alliance at Black Forest Academy in Germany. She continues to have a heart for other cultures, missions, and TCK's (Third Culture Kids).
Sarah has worked with individuals experiencing anxiety, depression, and low self-esteem, and has helped others identify struggles in the areas of missions, TCK's, and transitions.
Read Bio
Marriage & Relationship coach, Prepare/Enrich Facilitator, Certified Mental Health Coach
With more than a decade of teaching thousands of couples about principles that make marriage work, and 30 years of being married himself, Ken comes to NuWell seeking to help you grow the thriving marriage you are seeking. As a certified Gottman facilitator and a Prepare/Enrich instructor, Ken continues to pursue learning in this vital and foundational relationship that forms the basic building block of society.
Marriage coaching is a way to help couples learn to grow closer and breathe new life into a marriage that may be experiencing stress from the demands of daily life. Sometimes, as little as 30 minutes a day is all that is needed to begin to build back from the doldrums that can impact many marriages.
Read Bio
Counselor, Coach, Mentor
Mia is a graduate of Grand Canyon University with a master's degree in Addiction Counseling, emphasizing in Trauma and Christian Integration. Currently, she is working on her certification in Adoption Competency to serve the community of adoptees, parents, and children. Based in Biblical truths and the Word of God, Mia takes an eclectic approach to counseling by combining Trauma-Informed care with Relational Therapy, REBT, and MI models.
Mia personally believes there is no such thing as "hopeless." She loves to share that truth with others and watch how refreshing it is for them to discover. Her passions include serving: 1) Clients of the adopted community as they move through the struggles of that reality, and 2) Those who are battling with the weight of substance abuse, anxiety, depression, PTSD, infertility, and identity. As the creator of "Come Sis with Me" – a movement that encourages true sisterhood – Mia's goal is to empower women to be their best through the relationships they create with one another. She uses her infectious spirit and welcoming smile to edify God's people through healing of the mind, body, and spirit.
Married for 5 years, Mia and her husband are currently on their own journey to becoming parents. Together they enjoy sharing the beauty of their journeys through infertility and the ministry of their marriage. Mia also serves as the Leadership Development Coordinator for a Women's Deliverance Ministry online. She loves accompanying women as they reconcile in Christ.
"My goal in session is to create an inviting and safe space to be your authentic self."
Read Bio
Pastoral Counselor, Coach, Teacher, Speaker, Writer
Samantha is a servant of Jesus Christ. She is a recent graduate of Moody Bible Institute/Moody Theological Seminary in Chicago, IL, where she graduated Magna Cum Laude with a Master of Divinity in Pastoral Studies. Upon graduation, Samantha was the first woman from Moody to ever be awarded the Faculty Award for Excellence in Pastoral Studies. She is grateful to be a part of the NuWell family, as well as the Moody Radio family.
Samantha grew up in a home with verbal, mental, emotional, spiritual, physical, and sexual abuse. As a result, she made regrettable decisions as an adult including delving into drugs, pills, alcohol, and promiscuity. While suffering internally, she felt the need to succeed professionally to be worthy of love, so she obtained a B.S. in Agriculture and an M.S. in Animal Science from Illinois State University. She completed all requirements for her Ph.D. (apart from her dissertation) in Animal Science/Beef Cattle Nutrition from Texas A&M University. While in her Ph.D. program, God made His presence and love fully known to Samantha. It was here that she realized she could no longer teach nutrition/biochemistry, and thus left to pursue a new career path.
Samantha was working at a home for sex trafficked children when she recognized her call was to be in ministry – counseling, coaching, teaching, speaking, and writing. She met her former husband during this time, who was a Christian radio DJ attending Bible School. Dating long distance, she found out upon marriage that he was addicted to alcohol, methamphetamines, and crack-cocaine, was often intimate with both men and women, was prostituting himself for drug money, and was abusive verbally, mentally, emotionally, and physically. Her journey through separation and divorce was what led her to Moody, as it is the times of affliction that cause us to produce our best fruit.
Since this experience, Samantha has worked with domestic violence, all kinds of abuse and addictions, sexuality, identity confusion, gang violence, homelessness, poverty, divorce, mens' prison ministry, children in abusive/traumatic situations and/or with behavioral issues, depression/anxiety, and all kinds of trauma. She started and is head of a women's ministry at her church (New Life Community Church Midway in Chicago, IL) called Soul Care. She teaches weekly at Soul Care to offer a new perspective on hope, healing, and freedom found in Christ. She teaches women how to cultivate a deeper relationship with Christ, employ spiritual discipline, and live out faith practically.
Samantha is a counselor, coach, teacher, speaker, and writer. She yearns to help others with the pain she has experienced. She would love to serve you with her gifts, partnering with you in your journey towards a healing that is found only in and through Christ.
Read Bio
Christian Counselor
Waneko Bivens was born and raised in Salisbury, MD where she received her early education. She later obtained her master's degree in ministry from Christian World College of Theology (Camden, DE extension). Through hard work and faithful studies, she graduated with the honors of Summa Cum Laude, Magna Cum Laude, and was respectively presented with the Presidential Award. This resulted in Waneko being brought on as an instructor at the Christian World College of Theology, where she would teach in the associate's degree program, and was later added as an instructor in the bachelor's degree program.
Waneko is a woman of faith and is an ordained evangelist under the leadership of Pastor G. Sharps in Hanover, MD. Her desire to help others outside of the ministry led her to serve in many capacities such as community outreach and mission assignments as it relates to homeless shelters, nursing homes, hospitals, and volunteering through mentorship programs. Moreover, she traveled to New Orleans, LA to help rebuild and counsel the Hurricane Katrina disaster victims.
Now residing in Delaware, Waneko is on the ministerial staff at Watch God Move Ministry in Bridgeville under the leadership of Pastor Patricia Powell. Here she is a teacher, servant-leader, and guest speaker. She also speaks at other ministry events, women conferences, etc. She is an active member of the Association of Christian Therapists and adheres to their code of ethics and professional conduct.
Waneko is a visionary. In pursuit of fulfilling her dreams to open a counseling practice and to publish her autobiography, she seeks to empower those that go through hardships and trauma by letting them know that their dreams can become a reality, and can be reached through faith, hard work, and perseverance. This is evident by raising her 6-year-old son (Samuel, who is the love of her life) as a single parent all while working full-time and going to school.
In her desire to maintain a life driven with purpose, Waneko obtained her Ph.D. in Christian Counseling at Newburgh Seminary and Theological College. Her dissertation was written and is titled, "The Effects of Negative Counsel." Waneko Bivens is a living example of what can be done and what will be done. Her passion for life is to bring hope, help, and healing, without bias to everyone she meets… to anyone desiring to be made whole!
Read Bio
Pastoral Counselor, Ordained Minister, Professor, Certified Coach, Author
As a writer, creative, teacher and counselor, Erin is passionate, divinely purposed and driven toward maximizing God-given human potential with an emphasis on youth development.
After forging a success path spanning several decades as a C-Suite executive for global corporations including Nike, Inc. and successfully launching and exiting a series of start-up brands driving social impact, Erin answered the call to Ministry. He has dedicated his life to healing families, communities and organizations while evangelizing the good news of the Gospel.‍
Erin graduated from Northwestern University's prestigious Medill School of Journalism and received his MBA from the Cox School of Business at Southern Methodist University before pursuing the Master of Divinity (MDiv) with a concentration in Leadership from the Fuller Theological Seminary.
As we journey through our broken world we create masks to assist us in handling our pain and suffering. We create multiple false identities, or masks, to project an ideal version of our Self that meets others' expectations of us.
The first step in your transformation must be a commitment to authenticity. When you take off the masks, you can begin to experience fullness.
Pricing ranges from $80 to $125 per session. Church-specific discount packages available.
Getting Started with NuWELL



Before you pay for sessions, we want to contact you to learn more about your situation and see which counselor might be the best fit for you!